Becoming the Villain's Family - Chapter 205

Chapter 205
'Besides, the contract with the devil hasn't been broken yet.'
All the forces that stood in the way of the Duke becoming Emperor were still mad. Drunk with the song of a fake siren made with the power of the devil!
There was no other way to explain it than that God was helping him.
"Now is not the time to be leisurely thinking about what will happen later."
"But the Valentine Grand Ducal couple are dead, and the forces that will hinder us…"
"No, if the devil who made a contract with the saint behaves capriciously, public opinion will be overturned in an instant. If we miss this time because we were arguing, we will be put to death!"
Before anyone could say anymore nonsense, they had to be suppressed by showing off overwhelming power
'It's rather a good thing. Because Garcia Empire will never collapse.'
Garcia's foundation was strong.
All over the world, Eden Faith was worshiped as the only belief, designated as the state religion, and there were countless temples, priests, and followers. In other words, they were a tremendous force that won't collapse!
'Even if saint Veronica messes things up, there won't be any problems with Garcia itself.'
He was sure.
That's why he had to quickly rise to the position of Emperor without missing the opportunity. That way he won't be treated as a discard.
'At the same time as executing the Princess, Valentine, who is the most powerful force as the next Emperor, will be completely annihilated.'
If that happens, even if the nobles regain their mind, they won't be able to resist. In the future, if there is someone who keeps on talking about legitimacy, he can mobilize Garcia's force and crush them.
The Duke was confident of his victory.
"Of course, we can't just skip the trial."
"Then what do you intend to do?"
"Isn't it okay to execute the sentence on the spot at the same time as the trial?"
He has already ordered the Supreme Court. Now, all he has to do is proceed as planned.
He said, looking around at the officials gathered here.
"I believe that no one will step away quietly."
No matter how great Battenberg was, he could not become Emperor alone. What's more, a few nobles who had gone mad were stating to regain their mind
"Unless, of course, you want to go crazy again.
The officials trembled and were unable to say anything as Battenberg added with a grin.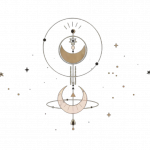 The trial began.
A large crowd gathered.
They were here to see the execution of the imperial family and nobles who they dared not even look at the hem of their clothes.
Of course, only nobles could enter the courthouse in the end.
However, after the trial is over, they were ready to boo and throw stones at the Princess and nobles who were to be sentenced and taken straight to the executing table.
"…So, I sentence the death penalty to Princess Natalie and the Valentine family who instigated this treason. In addition, kin punishment will be applied to the families that participated in this treason, and all traitors will be sentenced to be purged for three generations."
After solemnly proclaiming, the Supreme Court judge raised the baton.
It was then.
"Haah, wa, wait…!"
Suddenly, a knight guarding the courthouse burst through the door. He said with a heavy breath.
"I, I think you should pause the judgment!"
Pause? Duke Battenberg almost shouted that the knight should be executed together without knowing it.
It was just around the corner!
"Outside right now…"
"Stop."
He didn't even need to hear more. The Duke dared not know his place and then yelled thunderously at the knight.
"Once the trial begins, no one can suddenly break into the sacred court! It's your job to drive out whoever comes! You can't even do that?!"
The Duke vowed to strip the knight of his title as soon as the trial was over.
At that moment. The knight's eyes suddenly turned slowly, and he fell to the ground.
"Oops."
Lloyd, who appeared while stepping on the knight's back, said with regret.
"It looks like he's suffering from some kind of chronic disease. He collapsed without me even lifting my hand."
The sacred court was greatly agitated.
Grand Duke Valentine, who was rumored to have died under the judgment of God, appeared intact.
He is also very healthy and shining as usual.
Duke Battenberg, who had been stiff for a moment, shouted until his mouth foamed.
"Grand, Grand Duke Valentine…!"
Then, Aria, who had been hidden by Lloyd's large size, appeared.
The Grand Duchess is alive and well!
"I'm, I'm, sure you must have died…!"
"How sad. Calling someone alive and well dead as dead."
Lloyd slowly twisted his mouth without much agitation. Like he knew from the beginning that the Duke would react like that.
He gave a precise, penetrating gaze. No, it was the gaze of the one who had laid down the groundwork from the beginning.
'It's a trap!'
The Duke realized it belatedly.
'Damn it, it was a rumor spread by the Grand Duke!'
Lloyd had deliberately allowed people to believe that he died and was taken to hell.
'To create this situation!'
But how? Duke Battenberg's aide said they had seen Grand Duke Valentine's corpse.
It was information from his trusted aide. It would definitely not be a lie.
'Did he pretend to be dead?'
What madman. He pretends to be dead and is taken to the morgue to set the stage in his favor.
The Duke, whose mouth was wide enough to let in insects, closed his mouth. He wanted to suppress the sound of his teeth gritting with fear.
"To judge Valentine without its family head, is this a trial that makes sense?"
"…!"
"Do it again from the beginning."
Right in front of my eyes, clearly. Lloyd sat languidly next to the accused seat and said. Aria also sat down casually next to him.
"Brother, you are alive!"
"I'm glad you're okay."
The faces of Vincent and Cloud, who were standing with gloomy expressions, brightened. Sitting in a separate seat, Natalie let out a sigh of relief when she saw that Aria was unscathed.
Tristan and Sabina, on the other hand, only showed strange smiles as if they had already expected it.
"Or, Order!"
The judge struck the baton.
Even the judge who said that seemed confused, not knowing what to do next. He was at a loss as to what to do, and looked casually at Duke Battenberg.
'That idiot!'
The Duke clenched his teeth.
'It's fine. Calm down. There is no one on their side in this court anyway.'
There are only nobles who Duke Battenberg had bought. He was able to calm down quickly.
"That's good. We're going to judge the devil's subordinate too."
Of course, the devil's subordinate here was referring to Aria.
"Devil's subordinate."
Lloyd's eyes, which had been languidly folded, suddenly flashed with a bright light. He snapped his finger.
"There is the devil's subordinate, so should we share important matters that depend on the rise and fall of the country?"
Then, his thumb and forefinger clicked together and made a sound.
At that moment, something great happened.
The boundary between the outside and the inside of the court suddenly disappeared. To put it simply, the walls and roof of the building were completely gone.
"N, no. What is this!"
The Duke was frightened.
Of course, everyone else, including him, looked back at Lloyd in amazement.
In particular, the people who were waiting for the trial to end were so shocked that they stood still like dead rats.
"You destroyed the building!"
The Duke pointed at Lloyd.
"I didn't destroy it, I made it transparent. To put it simply."
Now, the outside can see well and hear clearly. Lloyd explained plainly with his half-curved eyes.
"How is this possible!"
"Think of it as some kind of magic."
"Nonsense! Magic doesn't work in the courthouse!"
"Why does that matter now? I, who was brought in for treason, will receive a fair judgment in front of many people."
There must have been some nefarious trick that Grand Duke Valentine did that the Duke did not know of.
"I can't believe commoners are participating in a sacred trial. These are people who have never read a single word of the law. There is no case in this…!"
"No case?"
Then, Natalie intervened.
"With the exception of the nobles gathered here, everyone has gone mad, can the Duke afford to argue the case?"
"At times like this, shouldn't the sane nobles stick together?"
"I don't know if you're sticking together or cahooting together."
Natalie made a smirk with a caustic tone, then looked around the audience and continued her words.
"Even if you haven't learned the law formally, you know better than anyone what is right and what is wrong."
"…"
"Proceed with the trial. Even though I was accused of treason and stood before the court, I will order it with the authority of the only surviving member of the imperial family."
Comments for chapter "Chapter 205"
MANGA DISCUSSION
Tags:
Abusive Characters
,
Adapted to Manhwa
,
Aristocracy
,
Beautiful Female Lead
,
Charming Protagonist
,
Child Abuse
,
Child Protagonist
,
Contracts
,
Cruel Characters
,
Curses
,
Cute Children
,
Cute Protagonist
,
Demi-Humans
,
Depictions of Cruelty
,
Doting Love Interests
,
Doting Parents
,
European Ambience
,
Family
,
Fantasy Creatures
,
Female Protagonist
,
Godly Powers
,
Gods
,
Half-human Protagonist
,
Handsome Male Lead
,
Hidden Abilities
,
Hiding True Abilities
,
Hiding True Identity
,
Magic
,
Maids
,
Marriage
,
Marriage of Convenience
,
Music
,
Mysterious Family Background
,
Mythology
,
Nobles
,
Pregnancy
,
Priestesses
,
Priests
,
Reincarnation
,
Religions
,
Saints
,
Second Chance
,
Singers
,
Special Abilities
,
Tragic Past
,
Tsundere
,
Younger Love Interests