Becoming the Villain's Family - Chapter 204

Chapter 204
"What are you going to do?"
Lloyd asked.
"The original contract was that the human would be able to use the devil's ability as much as they wanted until they fully acquired the power of God."
And the price was simple and clear.
"In the contract, you would take all of God's feelings when that human life was short."
Lloyd lazily curved his eyes as if he knew.
"You don't seem to get paid either."
"Yes. Damn it. We already negotiated something."
Mammon looked at Lloyd and Aria up and down for a moment, licking his lips. To be precise, while imagining God's feelings that their bodies would have.
"There is no point in continuing the contract."
"Are you thinking of destroying it now?"
"That's right. My ability was wasted on that person."
"Hmm……."
"I'll take you there while I'm at it."
The devil couldn't be kind for nothing.
Of course, it was actually more of a dismissal to get rid of the two of them who are troublesome to deal with.
Lloyd said, stopping the impatient devil.
"No, I want you to cancel the contract exactly when I say it."
What, you self-indulgent human!
'I want to kill him!'
But he couldn't. Because Lloyd was the only hope and salvation who would give the devils a reason to live.
'Hope and salvation, such a terrible thing!'
Being a devil yet ruined to the point of wishing for something like that. It was deplorable.
Mammon watched with trembling eyes as Lloyd's smile grew.
And he begged again and again for the day when God would be revived and the age of the devils would come again.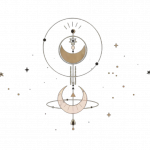 "……Hey, can we just stay put like this?"
Vincent, who was imprisoned in the dungeon of the imperial palace, kept peeking outside in uneasy feeling.
Tristan, who had been leaning against the wall with his knees out to Sabina, answered.
"Don't step out."
"Why?!"
The Empire's current situation was completely in chaos.
The Princess was framed for killing the Emperor, and Valentine was imprisoned in the dungeon for participating in treason.
Moreover, Duke Battenberg was ready to do anything to become the next Emperor.
Garcia was just to proclaim the holy war.
Lastly, Saint Veronica boasted that she had obtained the power of God in a public place and even showed off her ability.
There is no more mess than this!
"Can't you break through the iron bars right now? Same goes with Sir Cloud!"
Of course, Valentine is so notorious that everyone is standing guard, but pushing a little, they can break through. The door is already open, but why does he have to wait patiently!
"Let's stop doing things that don't suit our temper, okay?"
Then, Cloud, who was standing upright next to Vincent, spoke.
"You have to move more calmly. What are you going to do after breaking the iron bars? Even if you do that, it will only increase your sins."
Vincent was silent.
Did he just hear such a thing from the Sir Cloud? He doesn't know why, but he felt as if Cloud was pushed to his limits. It may mean that the situation is at a dead end.
"Sir, do you know what the word sin means?"
"Of course."
"Still, Sir does something called development. Although you will soon be executed and die."
Vincent clicked his tongue as he looked at Cloud, who was proud of himself in this situation.
"So why are we going to wait until the trial?"
Of course, Tristan, who chose to stay quiet, was also unfamiliar.
It was the first time in his life that he was playing the role of waiting for someone to come to the rescue.
"Vincent."
"Yes?"
"I was destined to die by now. Same with Sabina."
"That's…"
Vincent slurred his words. But he silently affirmed it.
"The same goes for you."
"What? Me?"
"I haven't heard of it myself, but it probably did."
Tristan briefly remembered his past.
The days when Vincent was falsely accused of being a spy from the gutter. Aria had foreseen what was about to happen, so she had come to him with the relic.
'The shaman said.'
The more they intervene with who should have been dead in the first place, the more complicated the situation becomes.
Tristan agreed. Actually, he knew.
That's why, at the point where he was supposed to be dead and was still alive, he chose to live like a moocher without intervening in everything.
'The future belongs to the living.'
Of course, there were times when he lived his own way and even if he tried to stay still, things didn't go as he thought.
He knew it was time to stay put, at least now.
"Have you ever heard that just being still helps?"
"No?"
"Then you're hearing it for the first time."
Tristan smiled interestingly, and Vincent couldn't contain his astonishment.
To think that such a carefree person was Grand Duke Valentine, who once engulfed the world with force and fear. He couldn't believe it.
"Then let's get executed like this?"
"No, you won't have to wait that long."
Tristan thought back to the past.
He had been thinking about it ever since he heard Aria's song.
This child is the key Garcia has been looking for. The key that will reconnect the distorted and decaying world into one.
He felt it intuitively. That this miracle child would bring a miracle to this rotten world.
'Then what should I do?'
Tristan pondered for a long time. And he came to a conclusion with Sabina.
Let's protect this child. Body, mind, soul, never let her be hurt.
Until a new era comes.
"Soon you'll be free to run amok."
"When is that?"
"Well, if you take a break and look around, you'll find out."
Vincent couldn't stand the stuffiness inside and bit his fingernails.
'Damn, this isn't the time to be like this.'
Even if they have to beat the crazy officials, they have to somehow bring them to their senses. And after revealing the Princess's innocence, she should be crowned the Empress…….
It was then.
Kuang-!
Suddenly, the imperial knights burst through the door. A considerable number of wizards were assisting behind them. It looked like they wanted to create a sense of intimidation, but it was clear that they were more nervous instead.
"Drag them out."
"What? What is it?"
Vincent blinked his eyes with a stunned face. It was still too early for Duke Battenberg or the Holy Empire to use their hands.
"Your execution date has been decided."
"What, what? We haven't been tried yet?"
"The crime of participating in treason is subject to law without exception, whether it be the imperial family or the great noble."
Law? According to the law…….
"Destroy three generations?"
"You understand fast."
The commander of the imperial knights snapped his finger, and the armed men came pouring in and dragged them away.
"Hey, are you going to stay still?"
"Come to think of it, it's the first time I've ever stood in front of the execution table."
"No, don't say it as if you were out on a trip! Aaaagh!"
Vincent punched the knight in the chest in frustration, but his arm was bent by the knights and he was completely subdued.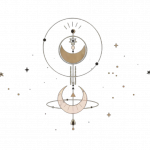 "We must proceed immediately!"
Duke Battenberg shouted to the top of his lungs.
"But if we don't hold a trial, the nobles will rebel."
"It's ridiculous that the imperial family and nobles are given immediate punishment without trial. This will be mentioned over and over again and will become a big disaster in the future."
"At times like this, keep calm…"
"Why calm!"
He was enraged at the carefree officials. Do they really not know that this is an urgent time?
The current situation he heard about through his direct subordinate was shocking itself.
'I can't believe the Saint can't even use the power of God properly!'
In addition, it was said that she could not stand the power of God that she had accepted. In the end, she became a hideous figure worse than death.
'She was so confident that it was God's will that she obtained the power of God.'
The Duke felt like he had finally come to his senses after having been used for something.
'Ugh!'
A nasty headache.
He groaned for a moment, clutching his throbbing head.
There was only one way to do this.
Public execution of the Princess and Valentine as soon as possible.
'Fortunately, the Valentine Grand Ducal couple were taken to hell and died.'
If they were alive, it would have been best for him to run away as quickly as possible. But since they were dead, he still has a chance.
The last chance of a lifetime.
Comments for chapter "Chapter 204"
MANGA DISCUSSION
Tags:
Abusive Characters
,
Adapted to Manhwa
,
Aristocracy
,
Beautiful Female Lead
,
Charming Protagonist
,
Child Abuse
,
Child Protagonist
,
Contracts
,
Cruel Characters
,
Curses
,
Cute Children
,
Cute Protagonist
,
Demi-Humans
,
Depictions of Cruelty
,
Doting Love Interests
,
Doting Parents
,
European Ambience
,
Family
,
Fantasy Creatures
,
Female Protagonist
,
Godly Powers
,
Gods
,
Half-human Protagonist
,
Handsome Male Lead
,
Hidden Abilities
,
Hiding True Abilities
,
Hiding True Identity
,
Magic
,
Maids
,
Marriage
,
Marriage of Convenience
,
Music
,
Mysterious Family Background
,
Mythology
,
Nobles
,
Pregnancy
,
Priestesses
,
Priests
,
Reincarnation
,
Religions
,
Saints
,
Second Chance
,
Singers
,
Special Abilities
,
Tragic Past
,
Tsundere
,
Younger Love Interests