Becoming the Villain's Family - Chapter 234

Chapter 234
"Anyway, it's Castagne."
"Yes. He is believed to have been the only survivor of the chaos."
"The only survivor of the Castagne family was a knight of the Valois family…"
Valois was of the Emperor faction that had pledged allegiance to the imperial family blindly from generation to generation.
Did Castagne sneak into the Valois family and become a knight?
"Sabina Valois inherited Valois' talent the most. Anyone who deals with swords would have recognized it at a glance."
Allen taught that child everything. He became dedicated to Sabina.
And, it became everything to her, having a very powerful impact on her entire life.
"And then he died three years ago."
Tristan threw the paper he was reading onto the desk.
"That means he left the note for Lady Valois right before he died."
His identity might be in danger of being exposed, or his trail might have been caught while doing nonsense, such as raising a rebel group.
However, none of that mattered.
"The important thing is that Allen Castagne attempted to escape to a foreign country, and secretly left a note to Lady Valois to lure her there."
"That means…"
Dwayne grunted and continued.
"…That means he could have approached the Grand Princess only to use her as a means of revenge."
Or he did approach her for revenge, but there was a possibility that he cared for Sabina sincerely.
However, no one knew and could know his true intentions. Because Allen Castagne is dead. Dead man tells no tales. Forever.
'Lady Valois didn't seem to know about Castagne.'
Tristan was probably the only one who guessed it just by looking at the swordsmanship.
It was because Tristan had seen Castagne's swordsmanship once when he was young. To be precise, the moment when Grand Duke Valentine exchanged swords with the Castagne family head a few times and thrust the sword into his heart.
"What do you intend to do?"
Dwayne asked in a cold sweat.
"Don't tell me… that you're telling the Grand Princess everything… or that's what you're thinking of…"
Tristan intended to capture Allen and kill him in the worst possible way in front of Sabina. But he is already dead.
Judging from the fact that Tristan's goal is to break Sabina's will and completely trample it…….
There is still one more way left.
It was to tell Sabina this cruel story directly.
"In fact, her will, her thoughts, her dreams, her beliefs were from a hypocrite who approached her to use her as a means of revenge."
Dwayne was startled.
Tristan spit out words that seemed to pierce the heart.
And Dwayna couldn't even imagine how much the Grand Princess would be hurt after hearing those words.
Even if she tries to deny that it isn't, the truth will never be known. Rather, the probability of being used was quite high.
"I can say that."
Tristan's brow wrinkled and he tapped the desk in the office over and over again.
It meant that he was still uncomfortable, and it also meant that he hadn't made up his mind yet.
'I thought you would go right away and tell her…….'
Tristan didn't hesitate to intend to kill the benefactor in front of the person concerned without hesitation. But why did he hesitate to say that the benefactor might in fact have been a traitor?
Dwayne felt puzzled by that appearance. He doesn't know if it's an illusion, but he could read his reluctance.
"Boring."
"What?"
Where the hell is he going?
"I wished I had broken it with my own hands."
Hearing those words, Dwayne doubted his master's mental state again.
Not caring whether his aide was looking at him with unfaithful eyes or not, Tristan lost all interest shortly after hearing that Allen had died.
Because he has lost the only chance to destroy her soul.
"Even if the Grand Prince would directly tell the story of Allen Castagne, the Grand Princess would surely suffer a major psychological blow. She might collapse…"
"It's different. She would collapse because of him."
"That's obvious, right?"
"She will hate and resent that Allen the most until her death, not me."
Dwayne wondered what the hell his master was talking about, but he realized it belatedly.
In the end, Tristan was hoping to make the strongest impression on Sabina? So that meant he wanted to be the only one for her.
"Could it be that the reason you have made such a plan is because there is no emotion in the world as strong as hatred or intent to kill?"
As Tristan silently affirms, Dwayne lets out a groan.
"Grand Prince…."
Are you stupid? He really wanted to ask that, but the fact that he couldn't ask that made him shed tears of blood.
"What the hell is that! Just confess that you like her!"
"What are you talking about? I never liked her in the first place."
Who would want to destroy the person they like and bring them down to the bottom?
Tristan stared at Dwayne, who was suddenly talking nonsense, like Dwayne was the madman.
"I had never seen such a shining soul so I want her to lose her will to live and stay by my side for the rest of my life. I don't have much time left to live, so it's better if she can kill me with her swordsman before that."
"That means you like her!"
Tristan looked up and down at Dwayne, who was suddenly screaming with excitement, and gave him a pitying look.
"What are you saying, boy. My taste is. …"
"……"
"Anyway, I'll have to check the situation myself."
Tristan decided to leave for the palace to find out how Allen died.
'Because Lady Valois didn't seem to know he was dead.'
It is not too late for him to decide what to do with her after knowing all the truth.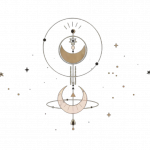 "He left Valentine?"
Sabina asked back, unable to hide her absurd feeling.
"Yes, he went out to the imperial palace to investigate, he'll be back soon."
"When is soon?"
"He should be back in a few days."
Grand Prince Valentine has left the estate.
Well, the estate is running fine, so it was up to him to leave for a while…….
'We're still in the betting period.'
Besides, there wasn't much time left.
Just one more week.
Because of that, as the days passed and the promised period approached, Sabina's anxiety reached its peak.
'Isn't this an opportunity to escape?'
---
Want to read more? Up to [24] advanced chapters are available on Patreon:

For update pings, novel discussions and/or to send mistake reports, join our discord server~!
Comments for chapter "Chapter 234"
MANGA DISCUSSION
Tags:
Abusive Characters
,
Adapted to Manhwa
,
Aristocracy
,
Beautiful Female Lead
,
Charming Protagonist
,
Child Abuse
,
Child Protagonist
,
Contracts
,
Cruel Characters
,
Curses
,
Cute Children
,
Cute Protagonist
,
Demi-Humans
,
Depictions of Cruelty
,
Doting Love Interests
,
Doting Parents
,
European Ambience
,
Family
,
Fantasy Creatures
,
Female Protagonist
,
Godly Powers
,
Gods
,
Half-human Protagonist
,
Handsome Male Lead
,
Hidden Abilities
,
Hiding True Abilities
,
Hiding True Identity
,
Magic
,
Maids
,
Marriage
,
Marriage of Convenience
,
Music
,
Mysterious Family Background
,
Mythology
,
Nobles
,
Pregnancy
,
Priestesses
,
Priests
,
Reincarnation
,
Religions
,
Saints
,
Second Chance
,
Singers
,
Special Abilities
,
Tragic Past
,
Tsundere
,
Younger Love Interests