Becoming the Villain's Family - Chapter 233

Chapter 233
Lloyd was pushed away helplessly.
At that moment, there was a ringing in his ears. An eerie sound like metal scraping echoed in his ears, and his eyes blacked out.
As he hesitated, Aria was getting farther away.
When Lloyd jumped out after her, he was startled.
He thought for a moment that his feet had sunk in the collapsed ground. It was just a stupid illusion. The ground was still flat.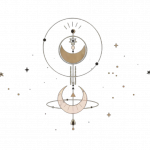 "What is going on here? The child has become so haggard in half a day."
Sabina said as she hugged Aria who came to her bedroom.
Aria buried her head in Sabina's soft, cozy arms.
"I'm drying up because I'm so curious about the past stories."
For that, her eyes were swollen.
Sabina called an employee to bring some ice. And she wrapped it in a towel and put it around Aria's eyes.
"Who made you like this? It's okay. Tell me."
"I'm just crying. I'm sad about nothing."
"Aahh."
Only then did Sabina's eyes relax, as she finally knew it.
"That's how it is when you're pregnant."
"Until when will I be like this?"
"Well…..until you give birth?"
"What?"
"Maybe even after you give birth?"
"Whaaat?"
Aria freaked out as she lowered the towel that was covering her eyes.
"It's in the early days, so it's good."
"Is this good?"
"As far as I remember, at about 28 weeks, I wanted to kill my husband, and I almost was going to kill him."
That's a bit……. Maybe it's a very subjective experience depending on the person.
What the hell happened at 28 weeks…….
Whatever happened, it must have been entirely Tristan's fault.
'Anyway, this is troubling.'
Aria told Lloyd not to see each other until she can control her emotions.
But, from what Sabina has said, that means she won't be able to see him even after she gives birth?
'That long? I was only thinking that it'll last for a few days at most…….'
Well, it's different for each person.
Aria had no choice but to believe that she would be unlike Sabina and that she would get better in a little while. She didn't want to live without seeing Lloyd at all, and neither did she want to cry and look ugly in front of him.
'I have no choice but to avoid him as much as possible right now.'
Aria decided to stop her thoughts about Lloyd there.
"Since you're so curious, shall I tell you the story behind it?"
Sabina lay down on the bed and tapped the space next to her. Aria nodded quickly and took her spot next to her.
"Where was I?"
"Until Father tried to find and kill the man named Allen."
"Ah, right."
"……Did Father really kill him? In front of your eyes?"
She couldn't help asking.
If that were true, Aria wouldn't be able to treat Tristan the way she used to. Even if Sabina has already forgiven him.
'It's not like something he had committed in the past became undone.'
Aria waited for Sabina's words. She was in fact waiting to be told that Tristan didn't kill Allen of course.
It was something unforgivable even as a noble.
"Starting with the conclusion… Allen did die."
Her words started that way.
"……what?"
Did Tristan really kill him? A person who was precious enough to be said to be Sabina's everything? The crazy story Aria thought was the most ridiculous turned out to be real.
Aria sighed with a terribly hardened face and closed her eyes tightly.
"Okay, my heart is ready."
Now she was confident she wouldn't be shocked by anything she heard. And she was determined never to follow Tristan again!
Sabina laughed lightly and she whispered in Aria's ear, who reacted as if she had heard something scary.
"Allen did die…but Tristan didn't kill him."
And the story continued.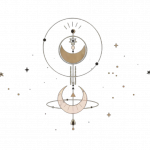 "He's dead."
Dwayne held out the papers by the Black Falcons with a confused look.
Next to the name, Allen Castagne, were distinct red letters: 'deceased'.
"Estimated age of death 42?"
"That's right."
"That was also three years ago?"
"As you can see."
"Ha……."
There was a reason why the search for 'A' went a little later than expected.
It was because there was confusion in the search. They were fooled by the word 'lover' and searched mainly for men of the same age as Sabina.
Ah, what a cute lie.
'Did you think I would let you go if you said 'lover'?'
That would be impossible, isn't it. He sighed and let out a small snort.
"Well, to pass on all knowledge to Lady Valois, there would have been a considerable age difference."
He was fooled like an idiot. Why didn't he question her lies first and just blankly accept them?
Tristan pondered for a moment as he ran his leather gloved hand across his chin.
However, he couldn't reach a clear conclusion.
"……why are you smiling?"
Dwayne asked.
In fact, 'why are you snickering insidiously' was the words that rose to the end of his throat, so he refined the question as much as possible.
"When did I?"
Still, there is no need to suddenly be so serious-faced again.
Tristan twitched the corners of his mouth and stared at Dwayne. His eyes were asking why you are talking nonsense.
"No… it's nothing."
Dwayne felt falsely accused, but on this matter he just decided to keep his mouth shut.
Talking to someone who was not conscious of it would only hurt his mouth.
"The cause of death is sudden death?"
"Yes, that's right."
Heart attack? It wasn't even funny.
Dwayne added an explanation very reluctantly.
"If a noble from a foreign country suddenly dies, the Imperial Security will investigate. The document the Grand Prince is holding is the result of the investigation."
"You're saying there's a high possibility that the cause of death was manipulated by the imperial family?"
"That's right."
Dwayne felt sorry by the news of Allen's death, but at the same time he stroked his chest.
Because Tristan's crazy plan to kill the benefactor in front of Sabina would be impossible to carry out.
"Hmm."
This punk's 'hmm'.
When Tristan was lost in thought, he always made outrageous remarks afterwards, so Dwayne waited in great tension.
---
Want to read more? Up to [24] advanced chapters are available on Patreon:

For update pings, novel discussions and/or to send mistake reports, join our discord server~!
Comments for chapter "Chapter 233"
MANGA DISCUSSION
Tags:
Abusive Characters
,
Adapted to Manhwa
,
Aristocracy
,
Beautiful Female Lead
,
Charming Protagonist
,
Child Abuse
,
Child Protagonist
,
Contracts
,
Cruel Characters
,
Curses
,
Cute Children
,
Cute Protagonist
,
Demi-Humans
,
Depictions of Cruelty
,
Doting Love Interests
,
Doting Parents
,
European Ambience
,
Family
,
Fantasy Creatures
,
Female Protagonist
,
Godly Powers
,
Gods
,
Half-human Protagonist
,
Handsome Male Lead
,
Hidden Abilities
,
Hiding True Abilities
,
Hiding True Identity
,
Magic
,
Maids
,
Marriage
,
Marriage of Convenience
,
Music
,
Mysterious Family Background
,
Mythology
,
Nobles
,
Pregnancy
,
Priestesses
,
Priests
,
Reincarnation
,
Religions
,
Saints
,
Second Chance
,
Singers
,
Special Abilities
,
Tragic Past
,
Tsundere
,
Younger Love Interests