Chapter 225
While they were talking about the Grand Duchess, Sabina asked about the Grand Duke.
Tristan was still the Grand Prince, so the Grand Duke must be alive.
But Sabina had never seen his face before.
"His Grace…."
Dana trailed her words and glanced out the window.
"Miss will never see him in your life."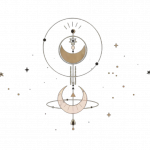 Kyyyaaaakk!
Sa, save me!
Uaa, kuaaahkk–
It seems like she heard a desperate scream in her dream.
Sabina woke up in an instant, pulled back the covers, and sprang to her feet.
'A dream? A reality?'
She got out of bed then opened the tightly locked window.
She scanned everywhere with tense eyes. But it's just silence.
Only the sound of grass insects rang in her ears from time to time in the silent night.
Even if she waited long, there was no scream.
Did she just hear hallucinations or did she have a terrible nightmare?
Sabina sighed deeply.
'I must have been under extreme stress.'
That would be understandable.
Talking face-to-face with the Grand Prince suffocates her and drains her mentally.
'It is like something non-human is imitating a human.'
As she leaned against the window, looking up at the star-studded night sky.
The old annex came into view.
The palace did not fit at all with the Grand Duke's castle scenery that was decorated with all kinds of fancy and expensive things.
'Come to think of it…….'
Sabina recalled the conversation she had with Dana this morning.
When she was talking about Grand Duke Valentine, her exclusive handmaid was looking there.
'Is that where the Grand Duke is staying?'
Besides, Dana said Sabina would never see him.
It wouldn't for an absurd reason like the Grand Duke is shy. Maybe he's alive, but he doesn't come out of the palace.
'Is he being locked up?'
Either voluntary or involuntary.
If he wasn't locked up, what was the reason that someone like the Grand Duke did not come out?
Sabina thought of the Grand Duke who was locked up in the annex, the fragile Grand Duchess, and the mad Tristan.
Unknowingly, she felt as though she had opened the first page of the story related to Valentine.
'Whatever. It's none of my business.'
There is no reason for her to know the background of the crazy devils.
'If I had the chance, I would have run away without looking back.'
She roughly closed the window and locked it tightly.
She never thought of opening it again.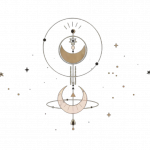 Another person died in the annex.
When Tristan heard the news, he replied indifferently.
"Looks like that guy has broken the barrier again, right?"
Dwayne sighed and pursed his lips hearing the title 'that guy'.
But he let out a long sigh and said lamentably.
"This is not something to be talked about lightly."
Dwayne took several envelopes from his arms and piled them on the desk.
Tristan stared at him, his gaze asking what this was, and Dwayne answered clearly.
"This is a petition from the Wizards of the Magic Tower."
"A petition?"
"It seems that they can't bear to submit their resignation out of fear of the imperial family and the Grand Duke and are begging for mercy."
"Tsk, incompetent things."
"I admit to some extent, but…"
In fact, it was too much to talk about the ability of the wizards that way..
The wizards currently residing in Valentine were the most powerful people who originally guarded the imperial palace. Even they were struggling as they couldn't handle Grand Duke Valentine.
That's how powerful the devil's curse that flows through Valentine's bloodline.
"In fact, no matter what, there will never be a chance for the Grand Duke to leave the barriers that were placed in several layers."
"Isn't that what happened?"
"But every time the barrier is forcibly broken, the wizards vomit blood and get weaker and weaker. They begged that if this continued, they would not be able to live half their lifespan."
"Tsk, weak things."
Tristan just treated the wizards of the Magic Tower as 'incompetent' and 'weak' and clicked his tongue.
Without reading the petition, he threw it into the fireplace and put a cigarette in his mouth.
"Ask if they're willing to cut half of their lifespan down to a day."
I knew you would say that. Dwayne swallowed the words and ignited the cigarette.
He felt sorry for the wizards, but anything was better than for Grand Duke Valentine to escape from the annex.
"Unbelievable. There isn't a single good wizard in this empire."
"Unfortunately, that seems to be the limit of the highest authority in the magic field ."
It was unavoidable.
"Tell them to hold on for a little while. Sooner or later, all the devil's power will be transferred to me. Then Grand Duke Valentine will be just a madman with no power."
Tristan breathed the smoke, imagining the time in the distant future when he would be imprisoned in the annex himself.
He was born with a strong body. He is stronger than his father, who was said to be the strongest of all Grand Dukes.
'But a weak mind that resembles my parents.'
His mother went mad and died, and his father went mad and was imprisoned, waiting for the day he would die…….
Tristan could easily envision his future.
'The body is strong, but the mind is weak, so who the hell will stop me if I go crazy?'
Therefore, he had to sire an heir as soon as possible and pass on this malice.
After passing on all the malice to the child, the rampaging power will disappear.
"The magic field should develop a little more."
He mutters nonchalant words that would make the wizards foamed in the mouth if they had heard them.
"If they want to handle me with a barrier that can barely withstand the Grand Duke's rampage."
Tristan let out a twisted laugh and tapped the desk meaninglessly.
Then he asked right away.
"What is Lady Valois doing?"
Dwayne answered in a wary voice.
"If it's what you ordered last time, we're still sending the Black Falcons to search. It's expected to take several days."
Surely he's not planning to put that creepy plan into action right now, right?
Dwayne was worried about that. But Tristan's sudden mention of Sabina wasn't for any particular purpose.
Just,
Because he's thinking of dying like crazy…….
He suddenly remembered the red eyes that shimmered like flames, and he just wanted to see them.
"Take me. Where is she now?"
---
Want to read more? Up to [24] advanced chapters are available on Patreon:

For update pings, novel discussions and/or to send mistake reports, join our discord server~!
Comments for chapter "Chapter 225"
MANGA DISCUSSION
My History
You don't have anything in histories
Advanced chapters on this site can be unlocked with bells, but don't worry! You are not obligated to unlock them—you may do so only if you want to read ahead. The chapters will eventually become free according to the update schedule of each novel.
Tags:
Abusive Characters
,
Adapted to Manhwa
,
Aristocracy
,
Beautiful Female Lead
,
Charming Protagonist
,
Child Abuse
,
Child Protagonist
,
Contracts
,
Cruel Characters
,
Curses
,
Cute Children
,
Cute Protagonist
,
Demi-Humans
,
Depictions of Cruelty
,
Doting Love Interests
,
Doting Parents
,
European Ambience
,
Family
,
Fantasy Creatures
,
Female Protagonist
,
Godly Powers
,
Gods
,
Half-human Protagonist
,
Handsome Male Lead
,
Hidden Abilities
,
Hiding True Abilities
,
Hiding True Identity
,
Magic
,
Maids
,
Marriage
,
Marriage of Convenience
,
Music
,
Mysterious Family Background
,
Mythology
,
Nobles
,
Pregnancy
,
Priestesses
,
Priests
,
Reincarnation
,
Religions
,
Saints
,
Second Chance
,
Singers
,
Special Abilities
,
Tragic Past
,
Tsundere
,
Younger Love Interests