Becoming the Villain's Family - Chapter 193

Chapter 193
"Where did you find out about that pattern?"
Lloyd didn't answer the question. And he suddenly changed the subject.
Aria narrowed her eyes before she answered.
"It was engraved on the fake siren's body."
The unpleasant energy that chased Aria and the fake siren.
Somehow he felt they were both connected to each other. And they both had something in common.
It is impossible to figure out where the power is coming from.
"So what's wrong with your body?"
There must be a reason why he suddenly became ill.
"Isn't this why Lloyd's body hurts?"
Aria asked nervously as she held up the pattern on the paper.
"No, it has nothing to do with that power. I know because I destroyed it myself."
Lloyd shook his head.
'So you're sick for some other reason? The Lloyd who never caught a cold?'
He had never had a common fever, except when he suffered from accepting God's malice.
That's why Aria was able to realize how serious the situation was now. Besides, Lloyd never showed signs of being sick unless he was sick enough…….
"It's just that I'm not feeling well, but it's not that serious. I've never had anything like this before, so I decided it would be better to prepare in advance."
'Lies.'
Obviously it was a lie.
At that moment, Carlin, who had been running towards them, stopped in a startle. And to Lloyd, he looked like he was saying 'Have you not convinced her yet?'.
"Carlin."
Aria called his name softly, but firmly.
"You seem to know why Lloyd is sick."
All of a sudden, Aria had a unique look in her eyes. It was an irresistible eye that attracted people helplessly.
Behind Aria, Lloyd held his forehead, raised his eyes, and exuded a vicious murderous energy. This was an honest look, saying he would kill him if he told the truth.
"Help me."
Carlin had no choice but to surrender, raising both of his hands.
"Just be honest."
What's the use of hiding when everything is already revealed.
"And Lloyd, don't do it either."
Why was he intimidating the shaman when he can't even lie in front of her and tell her honestly?
As Aria stared silently, Lloyd frowned.
"That, that's actually…"
"Can't you just do as I say for a moment?"
As Carlin was about to tell the truth. Lloyd said, interrupting him.
"I'm not talking about hiding. I'm talking about using common diversionary tactics. During the investigation, you can work together with the Angelo family and reveal the evidence you've gathered so far."
That sounds plausible.
If he had said that from the beginning, Aria would have gone obediently. Even if he didn't say that he was sick.
"I just have to do that, right?"
"One day, just one day, do as I say."
After that, even if you ask me to stay away from you, I won't be away from your side for a moment.
Lloyd said and he pressed the back of her hand to his lips and pulled away.
It was a kiss that weighed heavily on her heart more than usual.
"Right now, we don't have time to argue like this."
Lloyd pressed his eyes again and gestured towards Winter.
Winter, who had been in his right mind for some time, came to Aria's side and reached out his hand to respectfully serve her.
"I will escort you."
One day. It was hard to refuse his words when he asked Aria to hide alone for just one day.
"Just one day."
Aria wanted to shake off the hand, but she couldn't.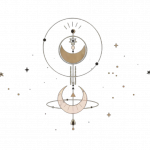 As expected, Battenberg immediately summoned Valentine. Valentine was dragged along without resistance.
Lloyd, Sabina, Tristan.
"…if you have something to say, say it."
Somehow, Lloyd unexpectedly ended up riding in the same carriage as Tristan. Tristan, who was sitting across from him, smiled.
"You haven't told my daughter yet, have you?"
"…"
"It's actually because I'm alive that you've become like this now."
"Shut up… be quiet."
It was the truth that Carlin told them without Aria's knowledge. Aria has saved many people who should have died.
One of them was Tristan.
"Come to think of it, I've never seen anyone alive to my age among the Grand Dukes of Valentine."
Currently, Tristan is in his mid-40s. He's not young, but he's far too young to die.
However, Tristan has already exceeded the average lifespan of a Valentine's blood relative. Without even losing his mind.
"It's because I, who should have died, is still alive and well, so you're not able to show off your strength properly."
No matter how much God's malice was passed over.
Tristan muttered that and asked Lloyd, who had been rubbing his eyes from earlier.
"Can you see ahead?"
Hearing those words, Lloyd stiffened for a moment.
Tristan seemed to notice that Lloyd had been avoiding his gaze from earlier to avoid his lack of focus being caught out.
"…it's nothing to worry about."
"Looks like your vision is getting blurry."
And Tristan put the palm of his hand on Lloyd's forehead and said,
"You have a fever, too."
"Let go."
Lloyd let out a sigh as he shook off Tristan's hand that touched him at will.
"Even so, I can't just blame you for being alive that I suddenly became like this."
"Are you consoling me?"
"Ha, consoling? What nonsense are you talking about when you're not even heartbroken?"
Lloyd decided to just take it lightly and ignore Tristan, acting like he was alone in this situation.
"There's absolutely no way my body could be ruined like this for a mediocre reason."
Something was happening.
He was helpless because he had not yet figured out the exact cause. As soon as he found the slightest clue, he would uproot and destroy it.
'No.'
He will destroy them all before the day passes.
Whatever it was.
Either Duke Battenberg or Garcia.
It was advantageous to get the upper hand after knocking them out as soon as possible, before his condition deteriorated further.
As promised with Aria.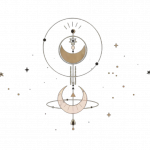 Of course, Aria's path was not smooth.
If she refuses to respond to the summons and says that she would go into another place alone, there was no way Garcia could send her off smoothly, only saying 'Oh, really?'.
"At a time when the Emperor is killed and Young Madam is revealed to be a Siren, it was a lot of trouble and conspiracy."
Carlin, who sneaked out of the Grand Duke's castle, spoke with Winter and Aria who was on his either side.
Garcia will rush at her without any hesitation, so the key is to get away as quickly as possible.
But as soon as he said that…….
"Please surrender obediently."
They got caught. In the Ingo Mountains of Valentine nevertheless.
"Eh?"
Carlin made a dazed noise.
Breaking out in a cold sweat, he repeatedly activated the movement spell formation carved on the ground. However, the spell only gave a fleeting moment of light, but did not activate.
"No, that's nonsense."
How is this possible?
"They have the power to nullify magic? I've never heard of such a thing!"
Carlin raised his voice unknowingly, taken aback by a phenomenon he had never experienced before.
If it's a very strong divine power, it can block the spell to some extent. But to nullify it in the first place? It was impossible.
"No one will get hurt if you just follow us without resistance."
It was Duke Battenberg who forcibly summoned Valentine under the pretext of treason. But right now, it was Garcia's knights who stood in the way of Aria, Winter, and Carlin.
'Looks like there's nothing to run away from now.'
Aria looked up and down at the knights wearing the paladin uniforms. Then, she took out the movement scroll she always carried in her arms and tore it up.
'I was expecting it..….'
As expected, it didn't work at all.
'Is it because it's a scroll made of magic?'
Aria looked back at Carlin. He didn't seem to have expected this situation at all.
Lloyd, who sent Aria along with Carlin, should have never expected it at all.
'He saw that Carlin was the only one who had the power to protect me in this situation.'
And they found a way to neutralize the shaman's power in advance.
'The magic doesn't work.'
Winter has no power. Then, all that was left was the Siren's song.
Aria gritted her teeth and asked.
"What are you going to do with me?"
Then the knights answered without any agitation.
"We will never harm the Siren. We'll just take you to a safe place."
Carlin found it absurd, and replied instead.
"What, the pests talk."
It was just absurd that people whose existence itself was a harm talked about safety. Although he pretended to be calm on the outside, Carlin was desperately plotting a way to get out of here.
"Damn it."
The conclusion was just profanity.
Aria muttered a small sigh following Carlin.
"……They put up a barrier."
Since they were determined to come and get the Siren, they must have made this much preparation.
But still, Aria opened her mouth.
"Along the sacred stream,
That calmly here is flowing;
Enlivened by the songs of birds among the pines."
The song of peace.
Even if they block it with a barrier, it is divine power.
Divine power is power that is nothing more than energy borrowed from God's power. It was not enough to block the force based on God's actual power.
"Through wavelets shimm'ring brightly,
Carelessly rowing lightly,
We'll reach soon the steeps"
Besides, Aria is now back in good health.
The paladins, who were using divine power as a barrier, ended up struggling while breaking out in a cold sweat as Aria's song got longer.
Aria took a deep breath and raised her voice as much as she could. She then continued to sing as she poured it with overwhelming force.
"Where warble the birds sprightly.
May the god, keep you from dangers,"
"Kuht…!"
"Keugh!"
The barrier cracked and shook mercilessly. Paladins felt the limit and closed their eyes tightly.
That was when the barrier was about to be broken.
"Lady Aria, I was looking forward to seeing you again."
Gabriel, who straightened the barrier right before it was about to be shattered, took on Aria's energy and stretched out his hand to her.
"For a moment, please be at ease."
Comments for chapter "Chapter 193"
MANGA DISCUSSION
Tags:
Abusive Characters
,
Adapted to Manhwa
,
Aristocracy
,
Beautiful Female Lead
,
Charming Protagonist
,
Child Abuse
,
Child Protagonist
,
Contracts
,
Cruel Characters
,
Curses
,
Cute Children
,
Cute Protagonist
,
Demi-Humans
,
Depictions of Cruelty
,
Doting Love Interests
,
Doting Parents
,
European Ambience
,
Family
,
Fantasy Creatures
,
Female Protagonist
,
Godly Powers
,
Gods
,
Half-human Protagonist
,
Handsome Male Lead
,
Hidden Abilities
,
Hiding True Abilities
,
Hiding True Identity
,
Magic
,
Maids
,
Marriage
,
Marriage of Convenience
,
Music
,
Mysterious Family Background
,
Mythology
,
Nobles
,
Pregnancy
,
Priestesses
,
Priests
,
Reincarnation
,
Religions
,
Saints
,
Second Chance
,
Singers
,
Special Abilities
,
Tragic Past
,
Tsundere
,
Younger Love Interests