Becoming the Villain's Family - Chapter 181

Chapter 181
Duke Battenberg stood there for a while, staring blankly at the Princess' back. He was guessing that Princess Natalie wouldn't be as stupid as the rumors. No, he was almost certain.
'But I don't think she'll ever reveal her true nature.'
What that meant was clear.
She declared war that she would no longer be silent and would not stand Battenberg's atrocities in the future. The Princess ostensibly revealed that she might come forward to keep the Duke in check.
'Princess Natalie.'
As of the present day, with the Emperor having no descendant, she was next in line of succession to the throne.
'Ha, where are you trying?'
The Duke snorted. He thought this day would come someday. That is why he continued to be vigilant.
After predicting it in advance, he was prepared by any means possible.
'Sending an assassin is just one of many plots I have prepared.'
He doesn't know how great she's been hiding all this time, but it's already too late.
'Because God allowed me to be by God's side.'
God will give the glory of victory to Battenberg.
As always.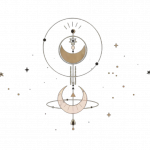 On the day of the coming-of-age ceremony, Aria's intention to reveal everything to Lloyd unfortunately ended in failure. While her first kiss with him had left her mind blown away, it had passed midnight.
Ding~Dong~The bell rang announcing the hour.
Aria was startled and grabbed Lloyd's hand that was digging inside her dress.
Her reason returned, albeit belatedly.
"Lloyd…"
She pressed her trembling hand over his, and licked her wet lips.
"I had something to say…"
She brought those words out so Lloyd would regain his reason too.
But his eyes were still clouded and without hesitation he lowered his head and buried his lips in the nape of her neck.
It was hot. Every time his breath touched the nape of her neck, Aria clasped her hand tightly. She wanted to just leave her whole body in the scorching heat, but she suddenly came to her senses.
She closed her eyes tightly and her eyelids trembled before she raised her voice again.
"Lloyd, I have something to say, something to say!"
"Later."
He refused to the end. She doesn't know how he was able to hold it in until now.
'I feel like I've been deceived.'
It seemed right that Lloyd also liked Aria as the opposite sex. Perhaps it was from the beginning.
Was it because Aria and her meaning are so great to him?
Even when she heard that there was only her in his world, she couldn't quite understand whether it meant love or affection.
'I know for sure now…….'
His eyes looked so blatantly lustful that her face lit up every time she looked into his eyes.
They always seemed to have the same feelings for each other, but perhaps she's a fool because she's been fretting so far?
'Wasn't Lloyd the same?'
Just as Lloyd was salvation to Aria, Aria was salvation to Lloyd. So Lloyd may have the same thoughts Aria has. Because they are the only people who are important to each other, they confuse love and family.
"Lloyd."
So it might be a little late, but Aria felt that she had to say this.
"I like Lloyd."
Then Lloyd paused, stiffened, and he slowly pulled their lips apart.
Aria smiled bashfully as she looked at his surprised face. She was only saying something normal, so why was he surprised?
"I'm sure there's another way to express this feeling other than love."
That one word tied a collar around Lloyd.
After he had stiffened for a while, he buried his head in Aria's shoulder as if he had suddenly lost his strength.
And as he foreshadowed his future of being wielded helplessly by her, he let out a brief laugh.
It felt like he was bound by an invisible string. It was the first time he had ever felt this kind of feeling in his life, but it was satisfying. A sense of fullness seemed to fill the part of his heart that had been forcibly cut out by himself since his childhood.
"Aria."
Lloyd scanned her parched lips with his tongue.
Still, it was still lacking. He couldn't stand the thirst. He wants to possess not only her heart, but also her body and soul.
"I didn't mean to say this."
"Tell me what you meant."
"In this position?"
On the bed. In the position as if she was being attacked with Lloyd on top.
"It doesn't matter."
Of course, it doesn't matter except the embarrassment……. What the content afterwards was a problem.
Aria opened her mouth to tell him in detail what she had heard from Cuirre.
"The freezing technique… Well, something about strong yin and yang? What did he say…"
In fact, she could not yet understand the concept of energy in the Eastern continent.
It's because she's never felt it before. She couldn't accept it all right away, so she was actually lost about half way through.
What about the sun and the moon, what about the sky and the earth…….
"Did you understand what I said?"
"No."
"I don't even know what I'm talking about."
"……"
Lloyd, who was silent for a moment, asked.
"Then can I do it now?"
In fact, it was no longer a question. He started nipping at the nape of her neck and around her collarbone again.
Aria responded with a trembling voice as she felt his hand approaching her without hesitation.
"Yes……."
Even if she doesn't explain it in detail, the result is the same anyway, so perhaps it doesn't matter.
When she closed her eyes, the darkness fell over her, but his warm breath flowed through her lips. Aria felt alive as she swallowed the breath.
No matter how cold winter or dark night. Even with the ice flower that freezes everything.
If she was with him, she would certainly not be scared or hurt.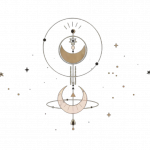 Aria suddenly woke up.
"Ugh…."
She looked down at her hands. As she bowed her head, water drops fell.
'Why am I crying?'
She was startled and hurriedly wiped away the tears that were flowing uncontrollably with the back of her hand.
'What the hell is this?'
It was difficult to understand the situation. Because she was crying from the moment she woke up.
Aria hastily looked around her. A pure white space where the limit of the space looked indistinguishable. Aria stood alone among the petals fluttering in the air.
'A dream?'
The landscape can only be described as a dream. However, Aria's heart started to beat to the point that it hurts because of the anxiety.
'Up until now, my heart was overflowing with happiness…….'
But now, the moment Lloyd and her fell in love and touched each other felt like a dream.
She stretched her hand out in the air, dazed. No matter how hard she tried, the petals missed her hand, and they flew out between her fingers as if to tease her and fluttered through the air.
Aria bit her lip.
'…… I have to get out of here.'
She ran to escape the pure white space that shone painfully bright in her eyes.
She ran and ran and ran. Because it was a dream, no matter how much she ran, her breathing did not become heavy.
But along with that, she grew more and more anxious.
At that moment, a large hand held her tightly with great strength.
"… Lloyd?"
It was Lloyd.
Aria blinked her eyes with a startled look, and again the tears fell uncontrollably down her chin and dripped down her cheeks.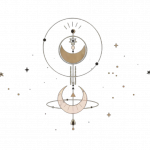 "Were you trying to run away?"
"Huh?"
"You whispered in a sweet voice that you love me, and you tried to run away…"
Run away?Aria just wanted to get out of this pure white space.
It was when she bit her lips in surprise trying to make an excuse.
"Did you just lie to me?"
Lloyd spoke faster.
Aria did not know which one was the dream right now. But for some reason, she felt like she would never see him again.
There was a very vivid sense of loss. Aria opened her mouth as she had something to say to him.
"I'm not running away."
"…I won't be fooled anymore, Aria."
Lloyd gave a twisted laugh.
A vivid madness that seemed to have no intention of letting it hidden, clearly appeared on his face.
"At the moment you are relieved that your life has come to an end and you are freed from my grasp…"
Lloyd sighed and swept Aria's eyes. Pretending to wipe her tears, he sharply raised his fingernails and scratched her skin.
Like giving a warning.
"…you will open your eyes in Valentine's Castle, in my room, in my bed, Aria."
Showing his ferocious raw inner side, he whispered softly, nailing his point.
"If you're going to run away to death, you'd rather pray that I die."
"……"
"Because that's the only way."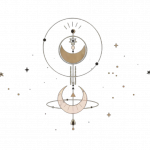 "Gasp…"
Aria let out a gasp and got her body upright.
At the same time, she was forced to lie on her back, moaning because of her twitching and aching back.
What is this dream?
She was in a cold sweat. Aria wiped her sweat with the back of her hand, then slowly turned her gaze.
Lloyd was asleep with a calm look like a beast.
While making a soft breathing sound.
Comments for chapter "Chapter 181"
MANGA DISCUSSION
Tags:
Abusive Characters
,
Adapted to Manhwa
,
Aristocracy
,
Beautiful Female Lead
,
Charming Protagonist
,
Child Abuse
,
Child Protagonist
,
Contracts
,
Cruel Characters
,
Curses
,
Cute Children
,
Cute Protagonist
,
Demi-Humans
,
Depictions of Cruelty
,
Doting Love Interests
,
Doting Parents
,
European Ambience
,
Family
,
Fantasy Creatures
,
Female Protagonist
,
Godly Powers
,
Gods
,
Half-human Protagonist
,
Handsome Male Lead
,
Hidden Abilities
,
Hiding True Abilities
,
Hiding True Identity
,
Magic
,
Maids
,
Marriage
,
Marriage of Convenience
,
Music
,
Mysterious Family Background
,
Mythology
,
Nobles
,
Pregnancy
,
Priestesses
,
Priests
,
Reincarnation
,
Religions
,
Saints
,
Second Chance
,
Singers
,
Special Abilities
,
Tragic Past
,
Tsundere
,
Younger Love Interests