Chapter 219
There were many times when the word Dwayne said would have become the last word in his life just because he said the wrong thing. So, he has been acting in moderation and keeping himself behind the line.
"But, even with a stretch of thought, this shouldn't be it."
Still, Dwayne mustered up his courage for the first time and tried to give Tristan his advice.
"To kill the bride before even bringing her back to the Grand Duchy? And you left her in the forest!"
To kill her by letting her become food for mountain beasts?
Or letting her be caught in a rainstorm, shivering in the cold, and then die of hypothermia.
Or letting her die after getting struck by lightning.
Different scenarios of pessimistic imaginations came vivid in Dwayne's mind.
"I didn't kill her at my will. She's still alive."
Tristan looked down as he leaned against the window and tilted his glass. Despite pretending to be indifferent, he looked like the situation didn't sit well with him either.
'I didn't mean for it to be like this.'
He was just curious what her reaction would be after leaving her. The Lady Valois who ran out into the forest alone, without knowing how dangerous Valentine was.
Tristan was thinking of leaving her alone for a few hours and picking her up again later. The Ingo Mountains were dangerous especially to humans who came from outside its boundaries, he knew that too.
'I didn't expect that I wouldn't hear from her yet.'
Tristan had already ordered the wolves, the leaders in the forest. He ordered them to keep the monstrous wild beasts of the forest from attacking Sabina, but not to let themselves be discovered.
And to bring Sabina to the castle immediately if she ever showed signs of being injured or frightened.
Tristan couldn't actually communicate with the wolves, but the wolves understood its master's intentions.
So they carried out his orders. And hadn't come back so far.
'This proof that the woman is still in one piece.'
In the middle of this rainstorm. No screaming, trembling, crying, or getting injured.
'Does that even make sense?'
It wasn't about if she was either strong or weak. But about how weak the human mind is.
Even trained knights would scream and kneel in the face of fear. And yet…….
'People would think she has survived duress in the forest several times.'
Tristan later heard about Sabina.
Count Valois packaged that he had showered and raised her with much attention like his own daughter. Turns out that wasn't the truth.
He had noticed it when he listened to the conversation between Valois' first son and Sabina.
In addition to that, with Valentine's intelligence, he was able to piece together the whole truth.
'So this is the first time she has been out of the mansion…….'
Won't that make her a fool who would rush in where angels fear to tread.
The person who had been investigating Sabina put his hand on his waist. It was Dwayne.
"Even if there's a knife under my neck, I will say what I have to say!"
Even after darkness covered the sky, thunder and lightning struck, he was fiercely speaking against his master.
This was how wrong Tristan's actions were right now.
"What kind of trauma are you trying to instill on that fragile and weak person from outside the boundary?!"
"…"
"You will make the Grand Princess afraid to even go out of the castle in the future with this!"
"Fragile and weak?"
Tristan only snorted. Those words were too far to ever describe Sabina.
Still……. All human beings are fragile and weak.
'Yes. Perhaps the hounds may have made a mistake.'
In his order, Tristan told them to bring her back if she showed the slightest signs of being frightened. But can wolves perceive human emotions that delicately?
'Perhaps she has already passed out and those stupid dogs mistook her for sleeping…….'
It would make sense then.
The wolves had been doing Tristan's bidding well until now, but for now, that didn't matter.
Concluding his totally not-rational conclusion, Tristan put down the glass he was drinking.
"Huwah!"
Tristan came approaching Dwayne with a cold, hardened face and giving off a ferocious aura. Dwayne unknowingly took a defensive posture and closed his eyes tightly facing the murderous energy like never before,
"Uwaaah! For a loyalist to go like this!"
When cornered, people would reveal their true feelings. Dwayne called himself a loyalist and expected pain to come in soon.
But to his surprise; nothing.
'Ooh.'
In front of Dwayne who had slowly opened his eyes and scanned the office looking puzzled, was no one but himself.
"…Did the Grand Prince take back his decision?"
He thought Tristan would threaten his life again, so he had never expected Tristan to act upon his advice. This was the first time.
Dwayne opened his mouth in a daze, erasing his embarrassing memory.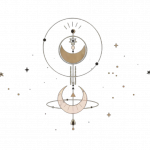 When Sabina munched on the rabbit meat, she belatedly recalled what she had read in the book.
If you have to stay in the forest, do not bleed the animals recklessly. Wild beasts could smell the blood and come in droves.
"Ah."
Sabina looked down at the leftover rabbit meat that was beginning to brown in front of the fire, her body tensing on its own. She looked down at the rabbit skin and sword and tilted her head.
'I did it already.'
She was so hungry that she went out of her mind for a moment…….
'Was it because it's raining?'
She stretched her shoulders that felt stiff with tension.
Wild beasts would gradually lose their body temperature as they get rained on, so they wouldn't go out to hunt in the rain.
At least this would give her a peace of mind. The area around the cave had been peaceful too.
'Eating meat makes me thirsty.'
She washed a leaf as big as her head and folded it tight into a cup-shape. Using that, she could drink the rainwater.
Finishing her adaptation in just one day, Sabina was already a completely wild person.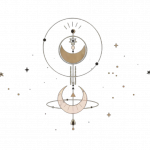 There was a reason why the Ingo Mountains were named 'Ingo'*.
Because people would not survive if they could not endure the difficult hardships that would come the moment they set foot here.
In here, even the compass was unable to tell the direction and would keep turning round and round.
There were poisonous weeds everywhere.
There were monstrous beasts that ate each other, not able to find their own food. Just drooling, waiting for some senseless human to come in.
But,
"Huh, for real…"
Tristan laughed incredulously as he looked down at the sleeping Sabina.
She was sleeping looking so comfortable, with his sword held tight as if it was her own.
He couldn't even get angry.
---
*So Ingo (인고) in Korean means to endure or persevere and could also mean hardships or suffering.
Comments for chapter "Chapter 219"
MANGA DISCUSSION
My History
You don't have anything in histories
Advanced chapters on this site can be unlocked with bells, but don't worry! You are not obligated to unlock them—you may do so only if you want to read ahead. The chapters will eventually become free according to the update schedule of each novel.
Tags:
Abusive Characters
,
Adapted to Manhwa
,
Aristocracy
,
Beautiful Female Lead
,
Charming Protagonist
,
Child Abuse
,
Child Protagonist
,
Contracts
,
Cruel Characters
,
Curses
,
Cute Children
,
Cute Protagonist
,
Demi-Humans
,
Depictions of Cruelty
,
Doting Love Interests
,
Doting Parents
,
European Ambience
,
Family
,
Fantasy Creatures
,
Female Protagonist
,
Godly Powers
,
Gods
,
Half-human Protagonist
,
Handsome Male Lead
,
Hidden Abilities
,
Hiding True Abilities
,
Hiding True Identity
,
Magic
,
Maids
,
Marriage
,
Marriage of Convenience
,
Music
,
Mysterious Family Background
,
Mythology
,
Nobles
,
Pregnancy
,
Priestesses
,
Priests
,
Reincarnation
,
Religions
,
Saints
,
Second Chance
,
Singers
,
Special Abilities
,
Tragic Past
,
Tsundere
,
Younger Love Interests