Becoming the Villain's Family - Chapter 201

Chapter 201
Noah, the son of God and a demigod.
Mammon trembled as soon as he heard the name.
"That-that punk's descendant?"
Lloyd stared at the devil indifferently.
Mammon froze in shock and was speechless for a while.
'What the hell have you been doing all this time, to be getting that kind of reaction here and there…….'
Lloyd tilted his head languidly, then twisted his mouth.
At the same time, Mammon's shoulders trembled and Satan looked troubled.
Lloyd snapped his finger at the two devils.
"Looks like you have a lot to talk about."
Who will start first?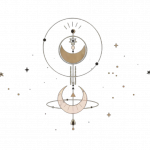 Lloyd opened his eyes.
He blinked in the pitch black darkness. His vision, which had been all black, slowly began to recognize the surroundings.
He was able to see again.
A priest who witnessed the corpse's eyes open just right next to him, gasped. He was carrying Lloyd's body to be burned on Veronica's orders.
'Wasn't he dead?'
A little while ago, the priest thought that Veronica had finally gone mad.
Veronica had asked to burn Grand Duke Valentine's corpse right away in case he was going to do something.
What would a corpse whose soul had already escaped do? Not long ago, the priest was laughing out loud in his head.
But now the priest's face was pale and his whole body was trembling.
'I, I need to tell her right away…….'
But before the priest could even turn around, Lloyd's hand grabbed him by the collar like a hawk snatching a prey.
"Where is Aria?"
"Wh, what? Who is that…"
"Ariadne Valentine."
"…"
"Don't make me say it twice."
If you don't tell me right away, you will die.
Overwhelmed by his instinct to survive and losing his judgment, the priest immediately revealed the truth.
"Grand Duchess Valentine is dead."
Lloyd's body instantly stiffened at those words. And suddenly his face was contorted like someone who had been strangled.
"It can't be."
"Truly!"
"Why are you lying?"
If the priest was going to tell lies, then he'll make him speak out the truth. Without hesitation, he snapped the priest's wrist and broke it neatly.
"Kuwaack!"
"Say it again."
"Re-really… Aaacck! Ack!"
Now, the opposite wrist. The priest struggled in pain.
Because of the priest's innate divine power, if he stayed still, he would be healed. But if left like this, it seemed that Lloyd was poised to break his neck.
As Lloyd's hand gripped the priest's neck without hesitation, the sweating priest shouted desperately.
"Even after her death, the Grand Duchess did not look like a corpse! Feeling strange, the saint realized after carefully examining the Grand Duchess."
He cried out, closing his eyes tightly.
"That the last God's goodwill that the saint could not absorb is in the Grand Duchess' body!"
Lloyd stopped what he was doing.
If the priest knew that far, what he had just said was bound to be true.
'Really Aria…….'
Veronica said she passed Aria on to Gabriel.
The moment he heard those words, a fire broke out inside. But the situation already happened, so he tried to swallow his anger and think rationally.
If Aria had stayed with the knight, at least her life would not be threatened or harmed.
He intended to hold it in only for a little while to get through hell.
To protect Aria.
'At that brief moment…….'
No, no.
'It was better not to be separated from my side even for a second.'
The problem was that he had decided that by his side was the most dangerous place for her to be. So he tried to put her in a safe place.
If it was Aria, she would do anything to save Lloyd.
Even while he was led by the devil to traverse hell, Lloyd did not feel any emotion. For the first time, the light of despair flashed in his eyes.
Like a soldier defeated in a war.
"… I asked where she was."
However, Lloyd's eyes, which had shook so pathetically, soon took on a completely different light. Like his temper was reversed.
The black eyes were dyed in a thicker darkness and burned fiercely.
"Un, underground labyrinth…"
The priest, who was soaked in madness and saw the glistening eyes, fainted as he forgot how to breathe.
Lloyd let go of the priest's collar as if tossing him off, then hit the vital point with a single blow. He left the fainting priest behind and moved on without hesitation.
It wasn't just Aria.
Lloyd would do anything to save Aria too.
Whatever it is.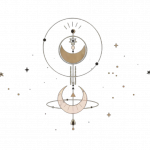 Veronica forcibly breathed the power of God into Hans, who was holding his breath. A miraculous ability that can revive anyone as long as they don't die.
"Gasp……!"
She then commanded Hans, who was coughing and clutching his chest.
"God's goodwill remains in that woman's body. Extract it now."
"……Wait, wait. I just recovered, so my energy is not in good condition. If I forcefully do it, I could die…"
"Right now! Even if you die, I'll somehow search for you and pull you out right now!"
Hans, who was breathing heavily, slowly raised his head.
Veronica was biting her nails in nervousness.
'Somehow I thought it was strange.'
She should not overlook the bizarre phenomenon in which God's goodwill and malice does not converge with each other.
'Siren, a race of fantasy endowed with abilities most similar to the power of God……. Damn, I've had plenty of leads!'
In a hurry to deal with God's feeling that was degrading at a fast pace, she passed by without even seeing the truth in front of her eyes. As a result, if she did not absorb the last piece of goodwill Aria had right now, Veronica would soon die.
'The devil didn't just give me malice for no reason…….'
It was given to her as he saw through the imperfection of God's goodwill.
Knowing that she would be self-destructing even after being given malice without being able to properly absorb and unify the two opposing powers.
'If I die, the contract will be broken and there will be no need to fulfill the contract anymore, so he will come to reap his malice.'
With God's goodwill all at once! It was like extending a hand to the other person.
'But, it's still okay.'
If only she could somehow absorb the last remaining fragment of goodwill…….
Veronica looked down at Hans. Perhaps her threats had worked, Hans moved unexpectedly swiftly.
The process was the same as before.
Veronica's blood and Aria's blood were used to draw a magic circle and cast a spell before she died.
"……finally!"
I can finally become a complete God! Veronica exclaimed in ecstasy as the particles of light began to shimmer and envelop her body.
'Pure white light, symbol of God!'
However, it didn't take long for her to realize that the light was only a temporary sparkling effect caused by magic.
"Eh, what is this? Kyaaakk!"
As soon as Veronica saw something wriggling around her, she screamed.
It wasn't pure white light. They were white, translucent monsters.
Monsters clumped together in a terrible shape, as if they had been in and out of a huge press, endlessly crawled out of the floor and wriggled.
"Hey, you know?"
Hans, who stopped talking, raised his lips and said. He had been speaking politely, but his tone was originally like this.
"My dream, at some point, was to be a pacifist."
Hans looked down at his hands.
He has plagued many.
He killed countless people.
At one time, he felt no guilt. Because that's how he was originally.
"It's strange. I'm a third-rate villain, so when did I start to have dreams like that?"
He finally figured it out after years of being dragged around.
"It's like someone planted a strange subconscious in me."
After muttering that, Hans glanced at Aria.
When he looked away for a moment.
Suddenly, his torso was pierced by an explosive arrow of light, and he crashed into the wall at great speed.
"……Kugh!"
He vomited blood.
"You crazy bastard! Get these horrible things off me right now?!"
Puhahaha. Hans let out a laugh as his whole body was soaked in blood.
"They're made by you, don't you like them?"
"What?"
"This is the only way a third-rate villain like me can become a pacifist."
Hans couldn't summon the souls, but he could recreate exactly how the experimented people died. And the visions could have kept following Veronica.
It wouldn't be possible after Veronica became a complete god, but at least it was possible now.
"It's okay. I don't need anything like you anymore."
The arrow of light that flew again pierced Hans' heart.
This time he was obviously killed, without an inch of error. The wizard's head fell helplessly.
"I guessed from the time you acted half-heartedly, expressing sympathy when you used to work under the gutter rat."
You can only do this much. Veronica tutted and clicked her tongue.
And she stretched out her hand to Aria, whose body was still warm even though she had been dead for quite some time.
"Do it yourself."
Then she snapped her finger and ordered her subordinate who had inherited some magical knowledge from Hans.
"Yes……."
When Veronica held Aria carelessly and tried to hand her over to a subordinate.
"……!
Her wrist suddenly disappeared.
It was neatly cut out.
Veronica looked at her hand and let out a long scream.
And when she looked up.
"Kugh, Grand Duke…. Valentine…"
Lloyd, holding Aria securely in his arms, was looking down at her right in front of her nose.
Comments for chapter "Chapter 201"
MANGA DISCUSSION
Tags:
Abusive Characters
,
Adapted to Manhwa
,
Aristocracy
,
Beautiful Female Lead
,
Charming Protagonist
,
Child Abuse
,
Child Protagonist
,
Contracts
,
Cruel Characters
,
Curses
,
Cute Children
,
Cute Protagonist
,
Demi-Humans
,
Depictions of Cruelty
,
Doting Love Interests
,
Doting Parents
,
European Ambience
,
Family
,
Fantasy Creatures
,
Female Protagonist
,
Godly Powers
,
Gods
,
Half-human Protagonist
,
Handsome Male Lead
,
Hidden Abilities
,
Hiding True Abilities
,
Hiding True Identity
,
Magic
,
Maids
,
Marriage
,
Marriage of Convenience
,
Music
,
Mysterious Family Background
,
Mythology
,
Nobles
,
Pregnancy
,
Priestesses
,
Priests
,
Reincarnation
,
Religions
,
Saints
,
Second Chance
,
Singers
,
Special Abilities
,
Tragic Past
,
Tsundere
,
Younger Love Interests