Becoming the Villain's Family - Chapter 189

Chapter 189
Vincent, who had been kicked out, was hanging around outside.
'Spending time alone as a couple.'
Is that the price he paid for worrying about his sister-in-law for the past six years? It was bittersweet.
He was sure his brother wanted to monopolize his sister-in-law every moment.
'What to do with that monopolistic desire.'
Vincent clicked his tongue. Lloyd hated Aria's even spending a little time with her family.
'Well, should I say it's fortunate that he didn't do anything to throw the world into chaos, considering Brother's personality?'
He could still vividly see Lloyd walking around with his eyes turned upside down after learning that Aria was terminally ill.
He was afraid every day if Lloyd would do something…….
Vincent looked up at the sky with a vague look.
"What."
Suddenly it rained from the sky.
'In winter?'
But after a while, he noticed that it wasn't rain. Because a small pellet fell on Vincent's head.
"Ack!"
It's hail!
"Gosh……."
He shook his head and groaned.
Soon, hailstones began to fall from the sky.
"What the hell is this?"
Vincent ran into the building, protecting his head.
However, he noticed Cloud standing in front of the entrance. Above his head, hailstones the size of a man's fist were about to fall on him.
"Sir, avoid it!"
It was the instantaneous power of the moment. He pushed back the knight with all his motor skills.
The hailstones collided with the floor and shattered with a loud sound.
"Did you… save me?"
The knight, who belatedly grasped the situation, asked with a moved look.
"Yes."
Vincent meekly agreed.
"Your head is already a decoration, but if you get hit with something like that…"
He shook his head with a look of horror.
The thrilled Cloud was already halfway listening to Vincent's words.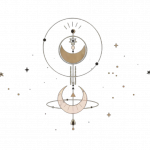 "If you're going to run away to death, you'd rather pray that I die. Because that's the only way."
Around the time Lloyd's words in the dream rang in her ears.
Before she could even look at Lloyd's expression, hailstones suddenly began to fall from the sky without warning.
All of Aria's nerves turned to the window.
"I've never seen hail like this in my life."
The hailstones were gradually increasing in size as time passed. She thought that people could die if they got hit in the head with something like that.
It was then.
"Coo, coo!"
A carrier pigeon that had barely escaped the hailstones flew in through the window.
It's almost like running away.
"Ack."
Aria glanced at the carrier pigeon that had landed on her shoulder. A familiar smell of perfume emanated from the shivering carrier pigeon.
'The princess?'
It's Natalie's letter.
Aria unfolded the paper and studied the contents without a word. However, as time passed, her expression became serious.
"What's going on?"
Lloyd, who had been patiently waiting for her, finally opened his mouth.
At the same time, someone knocked on the door loudly.
"I don't want to interrupt your time, but I think you two should come out now!!"
It was Vincent's voice. Whatever the big deal it was, he burst open the door, ready to be beaten by Lloyd.
"What."
He let out a sigh of relief when he confirmed that Lloyd and Aria were not in that atmosphere.
"What a relief. I heard some serious news just now."
"Serious news?"
"Well, where the hell am I supposed to start with this…"
Vincent hesitated for a moment, the end of his words trailed off.
After that, Tristan opened the door wide and came in, sat down on the bed and said,
"Recently, they say that a large-scale massacre has occurred in some villages."
"Some villages?"
Lloyd, who had crossed his arms and looked at Tristan with an unkind look, tilted his head.
Of course, that's not common. But it wasn't an incident that happened within Valentine, so he wondered if it was something to convey to even interrupt his time with Aria.
"The villagers abused each other mercilessly, killed, and even cannibalized each other, until they all eventually died."
Vincent added urgently.
"In addition, I heard that there were riots of quite large forces all over the world and arson was set. The flames quickly died down and there seemed to be no major damage."
The 'serious news' didn't stop there.
"I hear eyewitness reports of seeing monsters everywhere. The number of unknown infectious diseases and natural disasters is also increasing.
Big and small disasters have always existed in the world. Of course, this time the unusual incidents came in a series, making people talk about the apocalypse.
What Vincent was paying attention to was what happened next.
"The fake sirens are getting more attention because of this incident."
Fake sirens. As the world went into chaos and began to turn to madness, mentally devastated people sought out healers. It was the fake siren that appeared in front of those people.
"I've been keeping an eye on their movements ever since I first became aware of their presence in the auction house."
Thanks to that, they were quick to notice.
Hearing the words added by Vincent, Aria then opened the letter she was reading in front of everyone.
Mental illness is circulating in the imperial palace like an epidemic.
Other nobles, including His Majesty, are also going crazy.
There are an increasing number of people who complain of mental illness and collect Siren as if they were a tranquilizer.
Aria revealed that she was a Siren only to Natalie among the figures in the Imperial Palace. However, the last part of the letter was this.
His Majesty may call you.
I don't know why, but it seemed like he knew your identity.
I will block it as much as possible from my side, so please never respond to the summons.
The emperor was looking for Aria. Even though he doesn't know that she is the real Siren.
"Certainly the princess didn't tell the emperor, right?"
Vincent asked suspiciously. Then Aria shook her head and replied.
"It can't be."
If that were the case, Natalie would have said it confidently, considering her personality. She wouldn't have even warned Aria in the first place.
"It's more likely that someone in Garcia leaked my identity to the emperor."
"As expected……."
Vincent sighed and added, as if he had already anticipated that possibility.
"Do you remember? The other day, when we went to check the auction list at the Evil Auction House, the person in charge burned the ledger completely and committed suicide."
Thanks to that, he was left at a loss as to what Garcia's purpose was. But now he was able to be sure.
"Then, there is a high probability that the disasters happening in the empire are also Garcia's fault."
If that's the case, Aria had no reason to hide her identity. The time had come for her to come forward, as she was determined now.
"All nobles, including the emperor, are going crazy…"
Aria murmured softly.
Although the process was a little different, the same thing as her previous life was happening. It made her get goosebumps.
Carlin's words suddenly came to her mind. That no matter how hard she struggles, she will meet the same fate in the end.
"The Emperor and the nobles kept looking for Sirens because of the madness, and rumors will circulate after they got addicted to Sirens."
"Rumors? What rumors?"
"It's all the Siren's fault."
The nobles went mad. The emperor became a tyrant. Everything, even the decline and fall of the empire.
She spoke as if she was foretelling the future.
"Sirens will be burned at the stake. And the already polluted Fineta Empire will be hopeless, and the people will be brutally slaughtered. Garcia will use this incident as an excuse to try to take over the empire."
However, it was not a prophecy. Because it really happened.
Only Lloyd understood Aria's meaning.
"I see."
Lloyd said, hugging Aria tightly from behind.
"Then now would be the best time to strike back."
"Huh?"
Aria looked up at Lloyd in surprise. He said, holding the anxious Aria tight and giving her strength.
"It's not difficult as long as you know all their tricks. Now you just have to do it."
Said Sabina, unable to hide her dissatisfaction as her son embraced Aria and her chance was taken away from her.
"Isn't it just a matter of properly finding evidence that this is all Garcia's work and publishing it to the world?"
He said sarcastically, 'It's like falling for their own trick'.
Then Vincent agreed.
"Well, we haven't been able to get the evidence yet, but it's just a matter of time. This case has a very long tail. Just how many people were involved…"
Of course, Garcia would have thoroughly erased the traces, but there was nothing they couldn't do if they asked the Angelo family for help.
Aria looked back at the reliable Valentine family, and let out a small laugh.
She suddenly thought that if these people had made up their minds, they would have conquered the world.
"……right."
Aria, however, felt uneasy for some reason.
'As Carlin said, things have changed because I changed the future.'
Garcia got everything they wanted in her past life. The world went the way they intended.
But this life is different.
Every time they tried to do something against humanity, Aria thwarted their plans. Nothing would have gone as planned.
'Then there's no way Garcia would do the same thing as in her previous life.'
She had a feeling she was missing something. However, she couldn't figure out what it was.
At that moment, Aria couldn't erase her uneasy look.
Crack–
She raised her head in surprise hearing the sound of something breaking.
'Ah.'
The glossy black egg came into Aria's sight. It was the egg she had picked up from the cave.
'Is it trying to hatch?'
She asked Carlin for a spell that would heat the eggs to a temperature close to her body temperature, but she didn't know it would work so well.
She approached the egg in surprise. She lifted the egg carefully and then laid it on a cushion
A small, jet-black thing was breaking out of a hard egg.
CRACK!
The sound roared loud once.
As she watched it, forgetting to take a breath, short, chubby arms popped out, followed with the legs.
'Fortunately, it doesn't look like that monster.'
From the shape, it doesn't look like all the elements that make up the body had been distorted, as seen in the cave.
'It looks like an animal.'
After a while. Finally, the creature that broke the shell suddenly popped out of the egg.
"Mya?"
"…"
"Mya mya!"
It was a cry like calling the mother.
"Ha?"
Lloyd, who twisted his mouth crookedly, let out a mischievous laugh.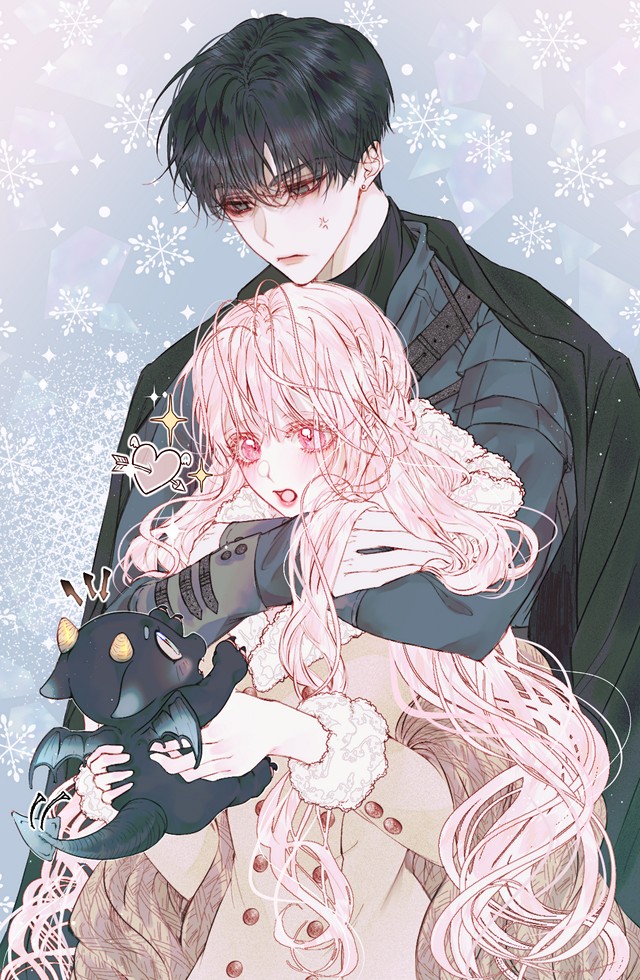 Comments for chapter "Chapter 189"
MANGA DISCUSSION
Tags:
Abusive Characters
,
Adapted to Manhwa
,
Aristocracy
,
Beautiful Female Lead
,
Charming Protagonist
,
Child Abuse
,
Child Protagonist
,
Contracts
,
Cruel Characters
,
Curses
,
Cute Children
,
Cute Protagonist
,
Demi-Humans
,
Depictions of Cruelty
,
Doting Love Interests
,
Doting Parents
,
European Ambience
,
Family
,
Fantasy Creatures
,
Female Protagonist
,
Godly Powers
,
Gods
,
Half-human Protagonist
,
Handsome Male Lead
,
Hidden Abilities
,
Hiding True Abilities
,
Hiding True Identity
,
Magic
,
Maids
,
Marriage
,
Marriage of Convenience
,
Music
,
Mysterious Family Background
,
Mythology
,
Nobles
,
Pregnancy
,
Priestesses
,
Priests
,
Reincarnation
,
Religions
,
Saints
,
Second Chance
,
Singers
,
Special Abilities
,
Tragic Past
,
Tsundere
,
Younger Love Interests