Becoming the Villain's Family - Chapter 168

Chapter 168
The swirling leaves fell on the open book.
Aria, who was sitting leaning against the tree, raised her head. The red and yellow leaves harmonized with the blue sky, dazzling her eyes.
'Cold.'
It seems like the last day that the harsh winter in the north has ended, but the chilly cold has come again.
Aria placed the fallen maple leaf as a bookmark and then she stood up. As she walked, she heard the rustling of leaves beneath her feet.
'Shall we bake an apple pie today?'
Apple pudding isn't bad either. Even though she made it a while ago, the pudding split into ten parts the moment it was removed from the mold.
'I think I can succeed today.'
She kind of felt that way.
With those thoughts, she walked along the maple tree and headed for her house, just straight ahead.
It was about the time she put the tea leaves in the kettle and put it on the stove.
"Miss!"
From outside, someone banged on the door and shouted.
It was Mrs. Palmer's voice.
As Aria opened the door with a puzzled face, the guest slapped herself in the mouth as if she had made a mistake.
"Look at what I did, Mrs. Valen."
Valen. It was the pseudonym Aria was using in the Attis region.
It was strange for Grand Prince Valentine and his wife to stay in a different estate for a long time. They hide their identity and pretended to have moved from another territory.
'A young and wealthy couple who moved to cure the weak wife.'
The locals recognized Aria and Lloyd that way.
Just as Aria wished to go on a trip, they unintentionally went on a long trip.
"Because you're so young and pretty, I unintentionally called you Miss."
Mrs. Palmer said, waving her hand in apology.
"I was worried that Mrs. Valen might be starving, so I brought this."
And she handed the basket she was carrying to Aria. Aria blinked her eyes with a bewildered look, not knowing why she was giving it to her.
'I'm not really hungry…….'
Her food has always been enough. It was because Valentine's cooking department family made high-quality meals for Aria.
It was hard for only Carlin, who had to deliver Aria's meal by movement magic every day.
"These humans must know me as a delivery man."
Every time Carlin came, he grumbled and cursed the chefs.
– If it's hard, you don't have to come.
When Aria said this, he became furious.
"No, then, what are you going to eat in the countryside? You're already weak, so you should eat plenty of high-calorie foods and nutrients!"
She doesn't know what to do.
Anyway, thanks to that, even when Aria was here, she was eating just as well as when she was in Valentine.
'But why did Mrs. Palmer thinks I am starving…….'
Ah, maybe. Aria realized later.
'The last time I made apple pudding, I was with Mrs. Palmer.'
Mrs. Palmer's face as she was shocked to see the pudding splitting itself apart and running.
Aria quietly decided to grab the basket and put it on the desk.
"Oh, you draw too?"
Then, Mrs. Palmer took an interest in the sketchbook on the desk.
"Somehow, from the moment I first saw you, I felt an artist's temperament from Mrs. Valen. I have a hunch like a fortune teller."
She admired Aria over and over as she felt an unusual aura.
Aria, feeling some embarrassment, blushed and wiggled her fingers. And she took a card out of her bag with a shy face.
[If you are curious, you can look at the picture.]
Mrs. Palmer glanced into the sketchbook. And she broke into a cold sweat every time she turned to the next and next pages.
When she turned to Aria, Aria's eyes were full of anticipation.
"Uh… well… an ordinary farmer like me couldn't understand the soul of an artist …"
Mrs. Palmer frowned, rolling her eyes to and fro, then quickly closed the sketchbook.
And she quickly changed the subject.
"What about your husband?"
[I heard he's coming back soon.]
"Did you say he left for work?"
Aria, who had been in trouble for a moment, nodded her head belatedly.
It wasn't quite wrong. Lloyd, who has now fully inherited the Valentine's family, couldn't leave the estate for long.
"Ugh, how can a couple separate like this?"
But Mrs. Palmer heard Aria's words and gave a sympathetic gaze as to what she was imagining.
With heartfelt regret.
"It was an inevitable choice if you wanted to cure Mrs. Valen, but at the age of deathly love…"
'Deathly love?'
Aria was bewildered for a moment.
Then she belatedly understood Mrs. Palmer words, and her face was dyed bright red in embarrassment.
It was because she remembered the last time she saw Lloyd.
Lloyd spent half a year with Aria and the other half at Valentine's estate.
'Is it because we've been away from each other for a long time?'
Every time Aria saw Lloyd, somehow he felt unfamiliar.
It was inevitable. Because he harmed people's hearts anew every time she saw him.
'Every time he was taller and more and more muscular, it was showing through his clothes.'
A voice that resonated deeply, the hands getting bigger and rougher than before, revolved around her head.
[I am concentrating on treatment.]
After she had shaken off all the afflictions, Aria held out a card with blushing fingers. Her handwriting was crooked and messed up.
Fortunately, Mrs. Palmer smiled and gave a secret look, but she didn't dig further.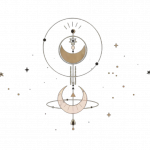 "Are you going to pick herbs today?"
After lunch together, Mrs. Palmer asked. Aria nodded her head.
"Be careful. Don't go too deep. I hope you don't even go near the mountains until the men return…"
Mrs. Palmer looked at Aria up and down, and continued to worry.
Aria stood out even though she was wearing a monotonous dress with simple embroidery. It was because of her gorgeous looks that made people stare at her.
'Because I'm weak and ill and my looks are overly conspicuous.'
Five years have already passed since the couple came to Attis.
During that time, Aria also grew up a lot.
Aria's mysterious appearance, which was like a fairy, became even more mysterious as she approached adulthood. An atmosphere that makes people, whether a woman or a man, want to give their soul, and even their heart if she wants to.
'I wonder if she's the same human as we are.'
Mrs. Palmer could be sure.
All the bachelors in this town must have Aria in their heart.
'It would be nice if it stopped there.'
Mrs. Palmer was not alone in her worries that Aria might be exposed to crimes.
"Usually, your husband was very protective of you. But it's not now. So take care, okay?"
Saying so, Mrs. Palmer put a bright red shawl over Aria's shoulder. Although it was old and clunky, it seemed to retain the warmth.
'I miss Dana.'
Aria smiled warmly as she remembered the chief handmaid, whom she had left behind on Valentine.
Then Mrs. Palmer, who looked at Aria, possessed, admired her again.
"She's a goddess, a goddess."
As Aria entered the entrance to the Gona Mountains, a strong wind blew away.
She closed her eyes tightly and crunched her shoulders, then tightened her shawl and moved her feet.
As she set her feet deep into the woods, Aria skillfully began picking herbs. It was the herbs that only grew in this region.
'Plants that were born and grown in Attis did not sprout at all in other lands.'
But in fact, there was no reason to keep Aria here. She can ask Carlin and the doctors to procure the herbs with movement magic.
But the reason why she's still here…….
"As expected, I told you she'd come."
It was then.
The men, who had been hiding all over, appeared in an instant, surrounded Aria and giggled.
Aria put down the scythe she was holding and raised her head.
They were bandits who had been on the rise in the mountains for several months.
"Kyah, she's so dazzling that I can't look at her properly. I didn't expect this kind of appearance to actually exist."
"By the way, is it okay? I heard a rumor in the village that this woman's husband is not normal…"
"It's okay. I've heard clearly that he's gone out of town. She's alone now."
"But if she screams…"
Then the other bandit giggled and laughed.
"Did you not know? This woman can't speak!"
"She's a mute?"
"She can't even scream. We're the only ones here anyway."
Some hesitant bandits also came to Aria's side after hearing the matter and perhaps solidifying their intent.
They gave off a strange stench and an unpleasant laugh. This must be a plot to take her in the uninhabited mountains.
But Aria's face was just peaceful without any change in expression.
"I'll go first……!"
At that moment, the one who seemed to be the leader of the bandits smiled and extended his hand to Aria.
Aria put her hand into the basket and swung the herbs she brought with a carefree face.
"AARGH!"
What, what! The bandits faltered at their captain who suddenly screamed.
And their eyes widened, almost popping out.
Because the place where the captain's hand had been, was empty now, there was only the wrist left.
They just stared blankly at the blood gushing out like a fountain in disbelief.
"Next."
They turned their heads at the sudden, clear voice they heard.
The woman who couldn't speak said with a blank expression, pointing her dagger precisely at them.
"It's no use screaming. We're the only ones here anyway."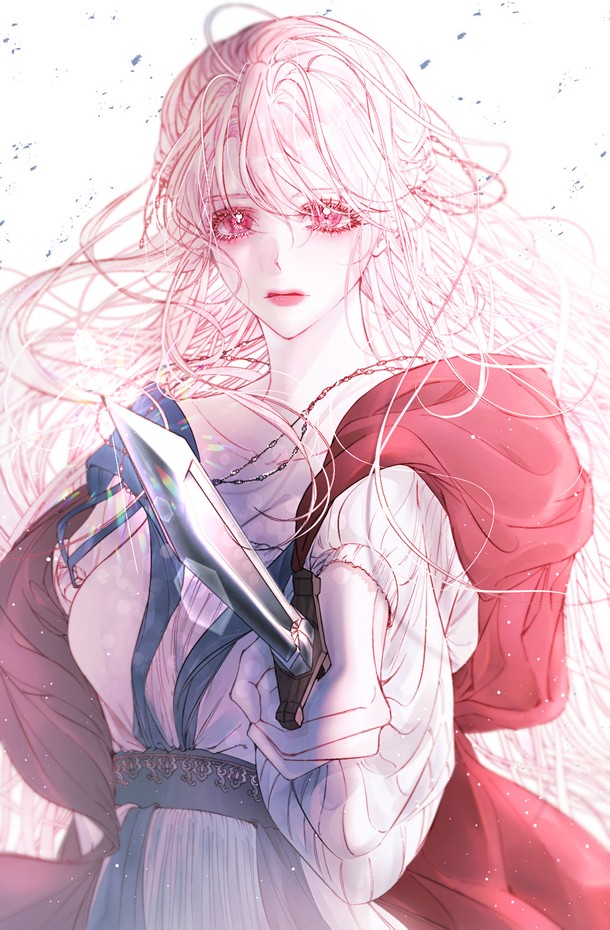 Comments for chapter "Chapter 168"
MANGA DISCUSSION
Tags:
Abusive Characters
,
Adapted to Manhwa
,
Aristocracy
,
Beautiful Female Lead
,
Charming Protagonist
,
Child Abuse
,
Child Protagonist
,
Contracts
,
Cruel Characters
,
Curses
,
Cute Children
,
Cute Protagonist
,
Demi-Humans
,
Depictions of Cruelty
,
Doting Love Interests
,
Doting Parents
,
European Ambience
,
Family
,
Fantasy Creatures
,
Female Protagonist
,
Godly Powers
,
Gods
,
Half-human Protagonist
,
Handsome Male Lead
,
Hidden Abilities
,
Hiding True Abilities
,
Hiding True Identity
,
Magic
,
Maids
,
Marriage
,
Marriage of Convenience
,
Music
,
Mysterious Family Background
,
Mythology
,
Nobles
,
Pregnancy
,
Priestesses
,
Priests
,
Reincarnation
,
Religions
,
Saints
,
Second Chance
,
Singers
,
Special Abilities
,
Tragic Past
,
Tsundere
,
Younger Love Interests