Becoming the Villain's Family - Chapter 191

Chapter 191
The investigation was expected to take at least a fortnight.
This was because, of course, they had to look at everything by comparing the goods stolen from the auction with disasters. Moreover they had to run on their feet on the spot to see which local lord was involved.
"How do you know?"
Everything at once too.
When Vincent asked, Winter frantically shook his legs and answered.
"Forbidden items are amazing. It's fun."
"……You have extraordinary taste. These are terrifying things that can make a whole village go wild."
There were children who insisted on memorizing the types of extinct creatures for no particular reason. Just like that, it seems that Winter had a hobby of memorizing forbidden items in his childhood.
With that, along with countries and regions where they can get banned items.
'Rather, I think he forgot about it after he became an adult.'
Isn't this a gifted criminal…… But Vincent decided to hold back.
Thanks to Winter, they knew the type and distribution of the product right away.
"Gathering evidence may be finished sooner than expected."
Soon, they will be able to wipe out the remnants of Garcia all at once.
Vincent immediately wrote down the words on the paper, folded it neatly, and stood up. And he ran to Aria, who was cradling the sleeping dragon with a whisper.
"Sister-in-law, please deliver a letter to the Princess."
After confirming that Aria had tied the paper to the carrier pigeon's ankle and sent it flying, he said.
"Sir Cloud, follow me. I have something to do."
"Yes."
When Vincent got up from his seat, Cloud replied, sharply alert.
"I'm planning to go to the imperial palace, so please escort me for a while. Of course, escorts are prohibited from entering the palace."
"Yes, I will follow you for the rest of my life."
Am I talking to a wall now? Vincent was stunned, but as he grew increasingly annoyed at dealing with Cloud, he waved his hand and said,
"Do whatever you want."
He doesn't know he'll regret it for the rest of his life.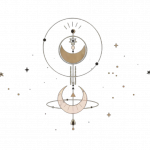 "Has everyone gathered?"
When the Princess appeared, everyone jumped up.
"Your Highness!"
"Shh. Your voice is loud."
Uhp. A nobleman who was wearing a hood hurriedly shut his mouth.
Natalie gave him one glance before continuing.
"Is this all the people?"
"That's right."
"Everyone has gone crazy except you."
She sighed and took off her hood. Then, the hesitant nobles took off their hoods one by one.
'This is, to some extent, as expected.'
The officials gathered in the conference room were generally highly skilled, but they were tired of conspiracies and tricks.
To put it mildly, a loyalist of integrity and innocence.
To put it badly, they were an obstinate single-minded person who couldn't read the current trend.
'Non-mainstream people.'
They were rejected by the Emperor for saying the right things and ignored even among the same officials.
'The drums of the imperial family that hit here and there.'
After staring at the officials for a moment, Natalie crossed her arms and tilted her head.
"Don't you guys have any friends?"
"…!"
"Have you ever gone to gatherings that nobles like to go to?"
"What does that have to do with friends!"
They didn't even pay attention to such promiscuous and unethical gatherings, even if they were invited. Even when the host enticed them to just drink and enjoy themselves, they did not step in.
"How could you do unpardonable atrocities against human beings when you have a family…!"
"Okay. Calm down."
"If going to a gathering like that is the only way to make friends, then I don't need friends for the rest of my life!"
"I know."
Natalie wasn't saying this to point out their narrow friendship.
They're not crazy, but everyone else is crazy.
'It means that only those who are constantly exposed to the gathering are crazy.'
At that time, the one who stepped in front of Natalie was the Emperor's right-hand man and aide, Marquis Montes.
"You're here too?"
"Of course."
"Aren't you His Majesty's faithful dog?"
Saying that to his face? The Marquis raised his eyebrows hearing the words that were intended as an insult.
"Please say it properly. I am the imperial family's faithful dog."
Natalie couldn't help but laugh at this situation as well.
Even if the world went crazy, this person would remain sane and nag at her. Even though he is the Emperor's right-hand man, if he was in this position, it was only obvious.
"Your Highness, there is definitely a background behind the man-made disaster."
"Yes. You guys must have guessed who it is."
"I have a conviction and it's overflowing…"
Duke Battenberg. There was none other than him.
At first, he moved secretly and thoroughly, but at a certain point, he began to communicate with Garcia more and more boldly.
"But do you know what? That rat is still in this place."
"…… What?"
It was when Marquis Montes was possessed by a mysterious voice.
Drawing a sword from her waist, Natalie suddenly decapitated an official without hesitation.
"Uh, uh, uhhkk-!"
Seeing a person who had been alive and well suddenly collapsed with blood gushing out, the rest of the officials turned blue.
"What, what, what are you doing!"
"No, wait, wait! Bringing a sword to the main palace is treason!"
Natalie replied absurdly, wiping away what was on her cheek with the back of her hand.
"Is this the time to discuss that?"
Tsk, she clicked her tongue and snapped her finger.
"That person is one of the many people behind Garcia's conspiracy."
Then Vincent, who had been waiting silently behind her, took off his hood.
"You're really… without reserve."
After sending a letter in advance, he met in person and told the list about the nobles and Garcia.
'Why am I here…….'
He didn't know that he would suddenly be asked to accompany to the meeting room and see the scene where an insider was killed with a single stroke.
"There are a lot of snitches outside the imperial palace. Let's clear it up at once."
The Princess put her sword back into the scabbard, As soon as she started to step forward, everything went smoothly.
"Hmph, even if they underestimate me, they underestimated me too much. Did they think that this Fineta Empire I'm in would collapse in their low-key way?"
"They must have downplayed Your Highness's dissolute life. You enjoy drinking and gatherings more than anyone else."
Then, Marquis Montes, who had been frozen at the sight of the corpse, finally opened his mouth.
It was. As the Marquis said, the only thing they didn't expect was Natalie's move.
"Actually, I didn't expect it at all either."
She was so good at acting. Even he, who claimed to be the imperial family's faithful dog, was fooled.
"We guessed that you would fall into the craziness faster than anyone else."
"I'm afraid not."
"Don't say scary things. If even Her Highness went mad, then the Fineta Empire will fall into Garcia's grasp."
Natalie was the only hope and miracle that could solve the current desperate crisis.
"I have been presumptuously underestimating Your Highness."
"You have nothing to apologize for. It was on purpose. If you've been tricked, it means that my acting worked well."
Marquis Montes bowed respectfully in front of the Princess and made an earnest request.
"Take His Majesty's powers and act as regent."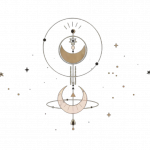 "I brought it as you commanded."
Aria looked down at the woman sitting on her knees in front of her. She was the fake Siren that Aria saw last time at the Evil auction house.
"What's your name?"
"…"
"Can't you speak?"
The fake Siren could sing, so there was no way she couldn't speak. Even as Aria asked the absurd questions, she was absolutely serious.
"Where did you get the power of singing?"
She was lost in thoughts as she watched the fake Siren remain silent.
If it had been someone else, without thinking twice, she would have the fake siren dragged to the interrogation room.
This time she couldn't.
This is because the probability of the woman being a victim who was just thoroughly used was high.
'In my previous life, there was definitely a fake that took my place. It wasn't that serious, but…….'
The woman was taken advantage of and died unjustly.
As Aria was deep in her thoughts. Suddenly, a black object popped out in front of her eyes.
"Mya!"
What a surprise.
"I told you not to follow me."
"Myamya!"
The little dragon flapped its tiny wings and flew up into Aria's arms.
And then it babbled, pointing at the fake Siren.
"Mya!"
Does it feel a strange aura? The dragon was pointing right at the woman's ear.
Comments for chapter "Chapter 191"
MANGA DISCUSSION
Tags:
Abusive Characters
,
Adapted to Manhwa
,
Aristocracy
,
Beautiful Female Lead
,
Charming Protagonist
,
Child Abuse
,
Child Protagonist
,
Contracts
,
Cruel Characters
,
Curses
,
Cute Children
,
Cute Protagonist
,
Demi-Humans
,
Depictions of Cruelty
,
Doting Love Interests
,
Doting Parents
,
European Ambience
,
Family
,
Fantasy Creatures
,
Female Protagonist
,
Godly Powers
,
Gods
,
Half-human Protagonist
,
Handsome Male Lead
,
Hidden Abilities
,
Hiding True Abilities
,
Hiding True Identity
,
Magic
,
Maids
,
Marriage
,
Marriage of Convenience
,
Music
,
Mysterious Family Background
,
Mythology
,
Nobles
,
Pregnancy
,
Priestesses
,
Priests
,
Reincarnation
,
Religions
,
Saints
,
Second Chance
,
Singers
,
Special Abilities
,
Tragic Past
,
Tsundere
,
Younger Love Interests